Designing a brand-new UI or Saas UI (let's say) is tough.
Yeah, It won't be easy especially if you are planning to design a brand-new UI for an app or website or product for the first time. You will need some inspiration initially. It will be of great help if there are some already built designs you can find or talk to an experienced designer for inspiration.
In this article, I am going to list 5 websites which contain images of professional SaaS products and/or websites from which you can be inspired.
Here is a list of 5 websites for inspiration for UI designs.
PageFlows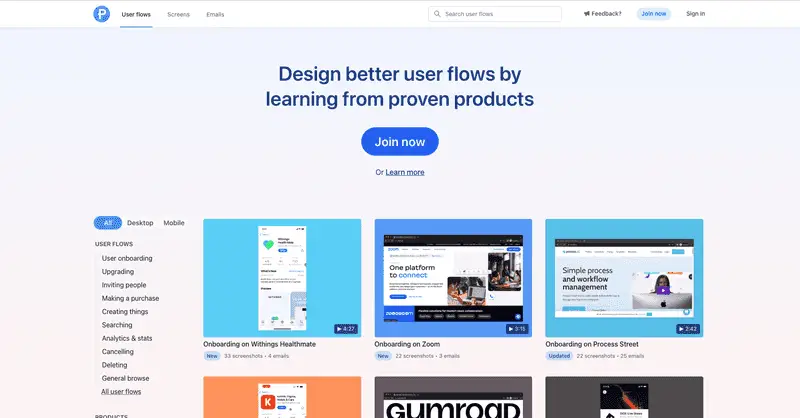 This website has a great collection of different - different kinds of stuff for inspiration. The whole website is divided into three different parts - user flows, screens and email design.
The user flows part contains videos. In that video, a particular user travels between the multiple screens of real-life products.
The screens part contains images ( or screenshots ) of different - 2 pages of product. The categorization of this page is done element-wise, action-wise and product-wise.
The email part of the website contains various different - different designs of emails.
Some resources on this website are free and most are paid.
https://pageflows.com
SaasUI Design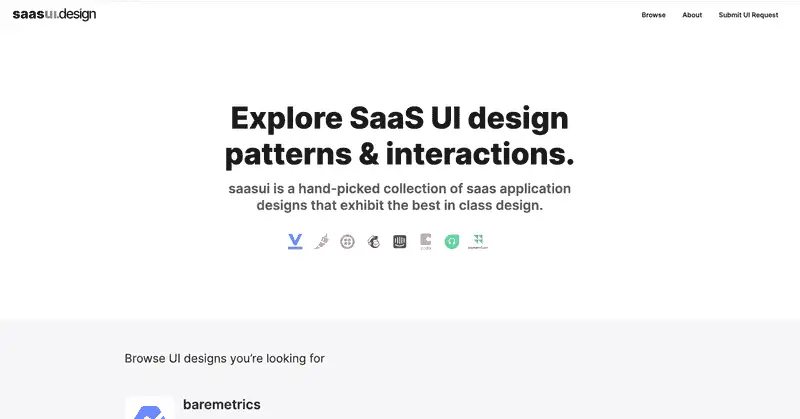 The https://www.saasui.design/ is the website started by Rakesh Mondal.
This website contains screenshots of real-life SaaS products. Some of the real-life products of which designs are present, are baremetrics, reclaim, zendesk, mixpanel etc.
This website contains designs for real-life products which can be great inspiration for designers who are planning for creating designs for SaaS products.
https://www.saasui.design
Screenlane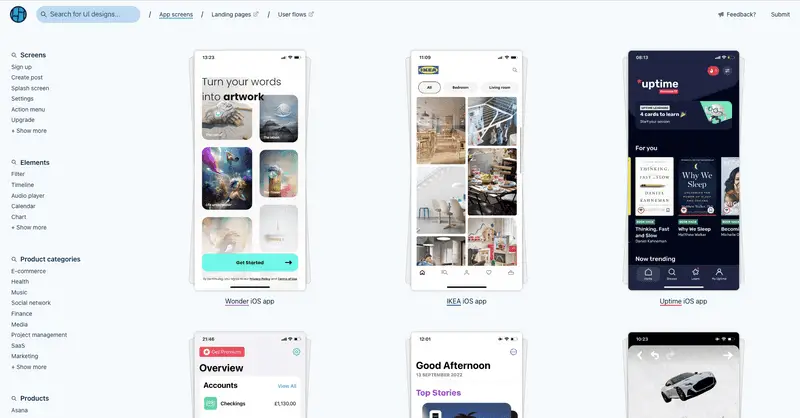 This website contains only mobile app designs. The design or screenshots are rich in collections.
The entire website is categorized into Screens (A particular part of an application), elements, product categories ( e-commerce, Health, SaaS etc ) and Products (some real-life products)
All of these screenshots/designs are free.
https://screenlane.com
PageCollective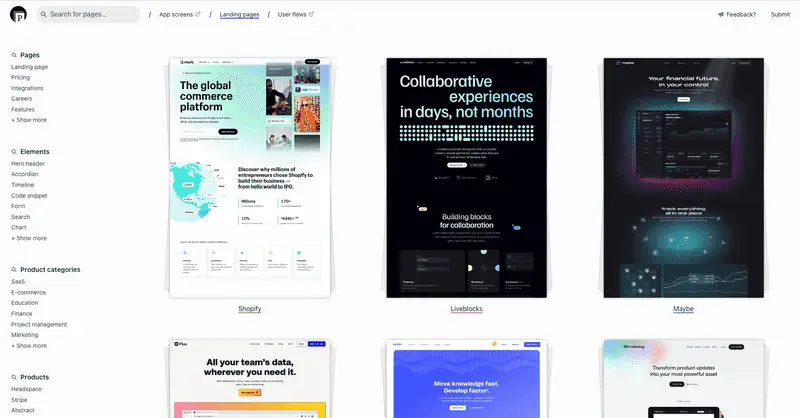 The page collective website is the sister website of the screenlane website but it contains web or landing pages screenshots or designs. The categorization of the website is done in a similar fashion as screenlane.
The entire website is categorized into Pages, Elements, Product Categories and Products.
All the designs or screenshots are free.
https://pagecollective.com
Evernote design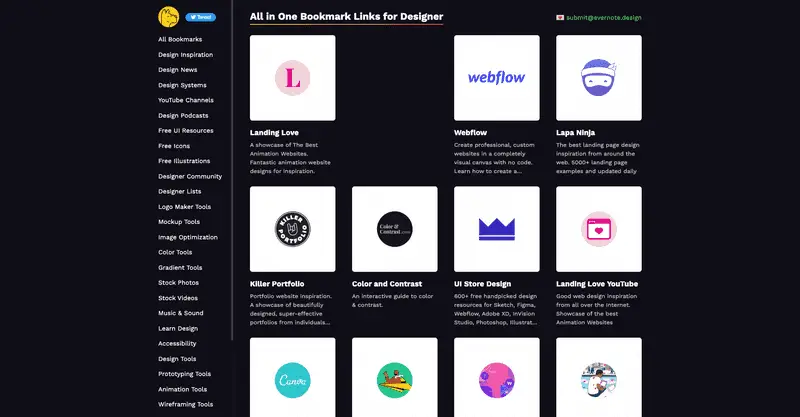 The evernote.design is a grand library which doesn't contain the design but it surely contains the links to other websites which are really useful. It contains links to websites for design inspiration, design systems, free icons, free illustrations etc.
This website is really a gold mine for designers.
https://www.evernote.design